(2 minute read)
Since we've just announced our Campus Ambassador scheme, we're focussing on aspiring commercial lawyers this week.
We've been thinking about which technology-specific skills law students should learn as they embark on their legal careers (at private practice firms primarily).
In this post we will discuss :
Disclaimer: if you haven't already, apply for our Campus Ambassador scheme here!
When Avvoka invited applications for its internship programme earlier this year, so many outstanding candidates wrote to us. The applicants all showed massive interest in the latest wave of technological disruption in the legal industry; a trend that has only accelerated during the overnight transition into a remote working world. Technology is disrupting every sector, with the legal industry being no exception. Over the past few years, the giants of the legal sector such as Allen & Overy, Slaughter and May, Baker McKenzie, Clyde & Co, Latham & Watkins and Wilson Sonsini (and so many more) have aggressively championed technological advancement. They have either announced legal tech incubators, like Fuse or have built their internal legal technologies from scratch.
Firms of all sizes have also incorporated technology law or legal technology as a key component of their training. Clifford Chance has a tech-focused training contract called IGNITE, during which trainees learn how to deliver tech-based solutions for clients. Linklaters, Norton Rose Fulbright, Herbert Smith Freehills and Weightmans (among many others) offer an internal secondment into their internal legal technology functions.
With all of these new initiatives being born and gaining exponential traction, prospective lawyers now wonder how much IT knowledge they need to succeed in a legal career today? Well, the answer depends. In most cases, you just need to be interested in technology and how it's affecting the business world and have a willingness to learn, as well as an aptitude for detail. But if you want to stand out in commercial law or to move into the legal tech startup world, then some skills can help you to get ahead.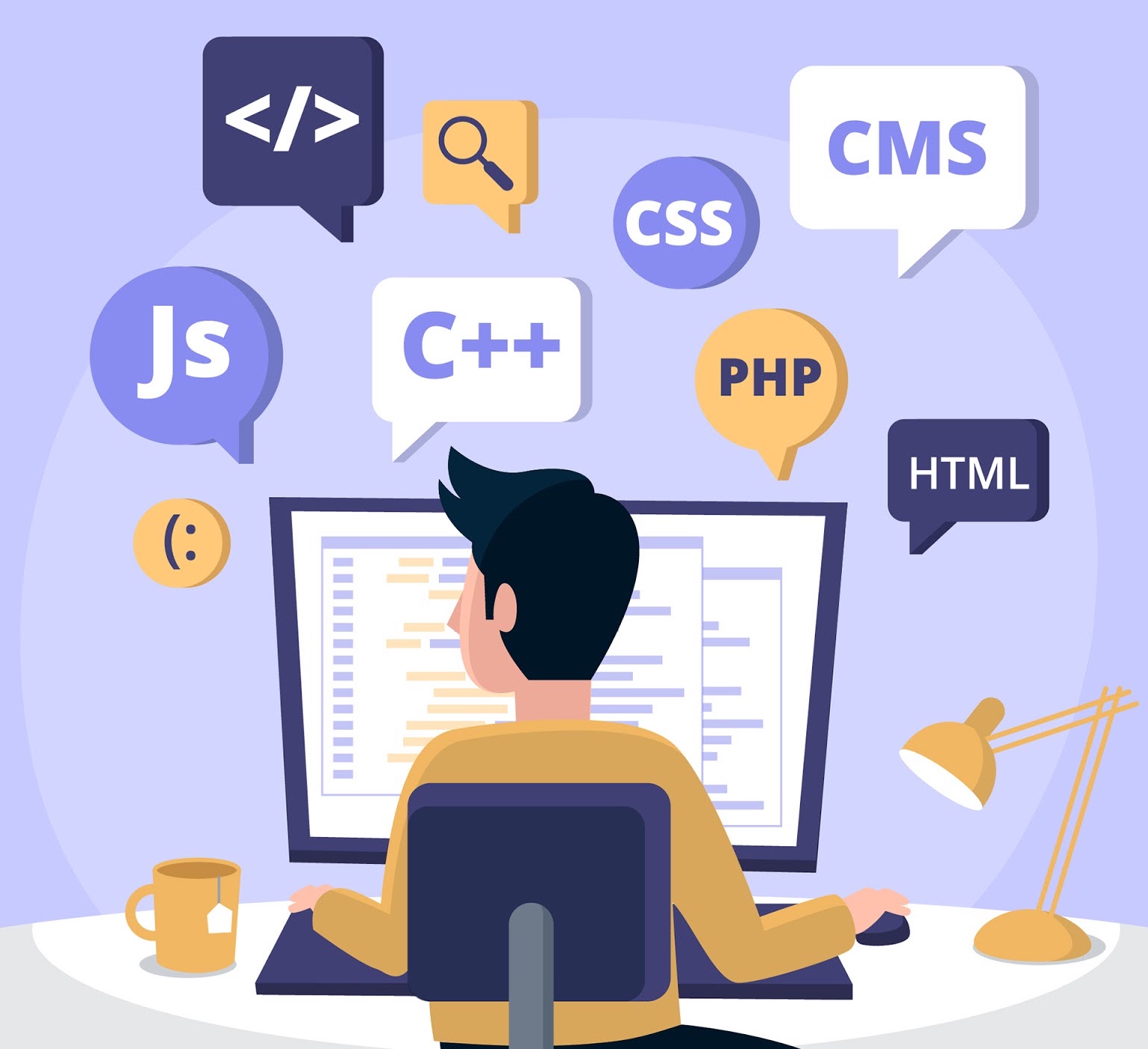 Do I need to know how to code?
What is coding? Coding is the act of translating codes from human language to a machine-based language. It's often confused with programming, which is the development of an executable software program. Coding just a subset of programming.
Most simply? No. More and more legal tech tools are becoming like Avvoka; which doesn't require users to know how to code to get maximum value. In Avvoka, even Luddites can assemble and automate their contracts using our visual document automation logic builder, which is often explained in minutes at our Avvoka Academy sessions. Not everyone should need to learn how to code; time is precious. Almost half of the team at Avvoka can't code!
That said, why might an aspiring lawyer still do well to learn to code? The business landscape is changing with technology companies dominating the headlines and stock markets (such as S&P500 and Nasdaq). The world's most valuable company is Apple, and seven out of the world's ten most valuable public companies are technology companies (including Apple, Amazon, Facebook Google, and Microsoft). In this commercial context, understanding coding is a valuable way to stand out and build rapport with technology clients. Coder lawyers more readily speak the language of technology companies.
Another important thing is that while you might not need to code – that isn't to say that learning to code won't hurt. In fact, we'd go as far as to argue that anyone who has a background in law, whether as a lawyer or law student, would be incredibly good at learning how to code. Why? Coding is about taking a problem, and identifying the fastest solution – not necessarily the only one that is right. Lawyers already have these skills as they have to logically break down a problem into different components and tackle them in this way, a skill that is great when it comes to learning how to code.
Coding is also a great skill to pick up if you enjoy testing your logic and reasoning skills as well as improving them. Learning how to code will inherently improve your problem solving and analysis skills as you learn to break down problems and identify the most appropriate solutions. Fundamentally, writing code is just translating a set of instructions for a computer to understand. It's good practice. Like software, contracts contain logic and a set of instructions that parties use to understand their reciprocal obligations. If, after reading this, you want to learn to code, then you can learn it for free on platforms such as Coursera and edX (edX even runs a programme targeted directly at teaching lawyers to code) – check them out!
Do I need to know the principles of coding?
Most simply? Again, no. As with coding, many legal tech platforms like Avvoka have few barriers to entry/use. This means you don't need to know how to program – the set of instructions which tell the computer how to perform a task are done for you.
Should I still try and learn how it works (even if I can't do it myself)? Yes. The apps we use every day are built from programming. Whether you use WhatsApp, TikTok or Snapchat, all these applications on your phone are created using programming. They use languages such as Python, Java, C, C++, Swift or one of the many others out there.
Also, in professions like strategy consulting, many of the entry-level graduate roles require a knowledge of programming. The reason for this is that businesses are now increasingly data-driven in their decision making and in how they model their business strategies. As lawyers are first and foremost trusted business advisors, an understanding of programming will help you to be an effective advisor to your clients.
Programming is also something you might want to consider if you're building your own business. Just like coding, it helps you manage the digital side of your operations effectively instead of relying on external people or hiring from a niche pool of individuals, who are often well-remunerated and in short supply.
Is there anything else I should learn?
Yes – learning about how the law and technology intersect is something really important. You should learn about the history of technology-driven law firms, focusing on things like:
How have they adopted technology over the past few decades?
How have the trends affected law firms and their clients' businesses?
What's the revenue model of a typical technology company, and what are their critical commercial risks?
How do they operate from a technological perspective?
Understanding the answers to these questions means that you'll understand how a tech company operates, meaning you can be more precise in addressing their problems in a legal context. Technology isn't an anomaly. It's like anything else – the more you know, the better you'll be at harnessing it.
Get involved now! Participate in a hackathon, read a book on legal tech, read blogs and Twitter or maybe even apply to programs such as the Avvoka Campus Ambassador Scheme or the Avvoka Lab!
If you want to find out how you can get started with document automation, check out The Ultimate Guide: Document Automation 2022 – Our very own e-book where we provide expert legal tech advice about everything you will need to know and learn.
By:  Raam Jeganathan