(4 minute read)
Our last few blog posts have been exploring the implementation phase of your document automation journey. This article is the final one of the implementation series, and it focuses on a major topic for all technology solutions: adoption.
Adoption is probably one of the most demanding and vital parts of implementing technology, let alone legal technology. Many projects will fail if they cannot achieve adoption within the organisation. If the new tech is shelved and underutilised, the company will never see the benefits of the product. Many people can be resistant to change when a novel way of doing things is proposed, especially if there is a steep learning curve involved. But don't worry! We have compiled a comprehensive list of the best practices to assist you that we have seen countless clients adopt over the years.
The best practices that we will review will help ensure that users feel engaged and comfortable with their new document automation software. Most importantly, it will allow your new document automation solution to unleash its full potential.
Below you can find our top ten tips for adoption:
1. Interoperability
You need to ask two very important questions about your new software.
Does your new software integrate with other tools or programs in your current technology stack?
Does your new software integrate with CRM tools or other document management facilities?
Adoption of technology can substantially increase if the new solution can be incorporated into existing tools. As we mentioned in one of our previous blog posts, when considering the different types of integrations you may come across in the document automation market, you should be looking at receiving data from one of the tools that you already use internally. This tool could be used to fill out the questionnaires; or send completed questionnaires and the relevant data to your CRM system (like Salesforce), document management systems like iManage; or sign the document remotely with an e-signature platform like DocuSign and Adobe Sign. We recommend that you check out the different integrations we offer at Avvoka that allow you to integrate Avvoka into your existing internal stack.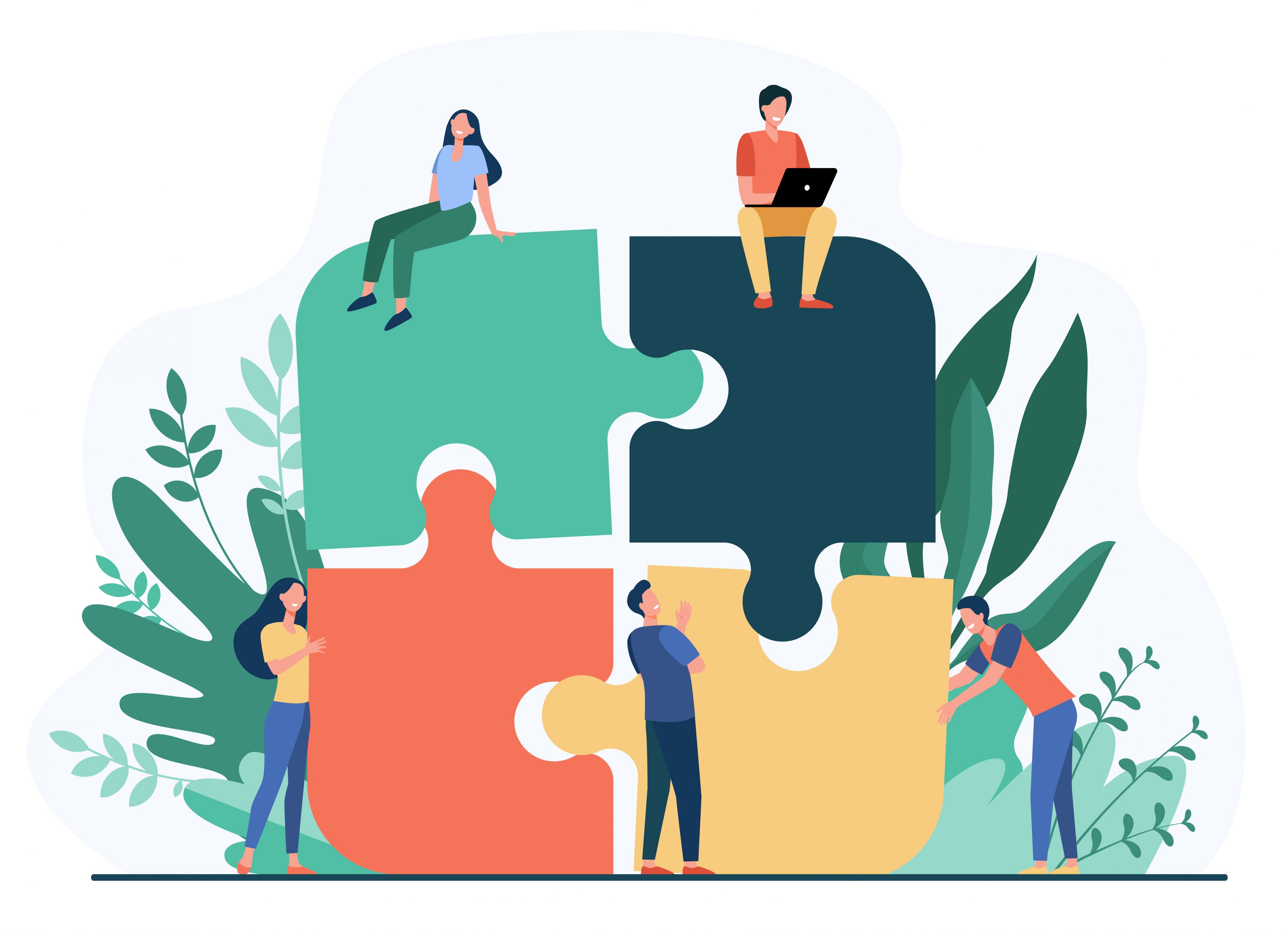 2. Training is paramount
Getting familiar with the product is vital for your software adoption strategy. This statement is also true for document automation. A successful training programme will usually introduce the new tool to different units of the business in stages. Sessions should follow the typical user journey you would like your colleagues to adopt (hands-on webinars, workshops and online 'classrooms' are great options).
For example, at Avvoka we offer automation training for our clients. One key differentiator is that our platform is intuitive and easy to learn, so there is a low barrier of entry, and the knowledge can be democratised and easily scaled within the organisation. With just one hour of training, most users will be able to grasp the document automation essentials. You can experience this yourself with the Avvoka Academy, our free automation workshops which are open for anyone that wants to learn how to automate a document!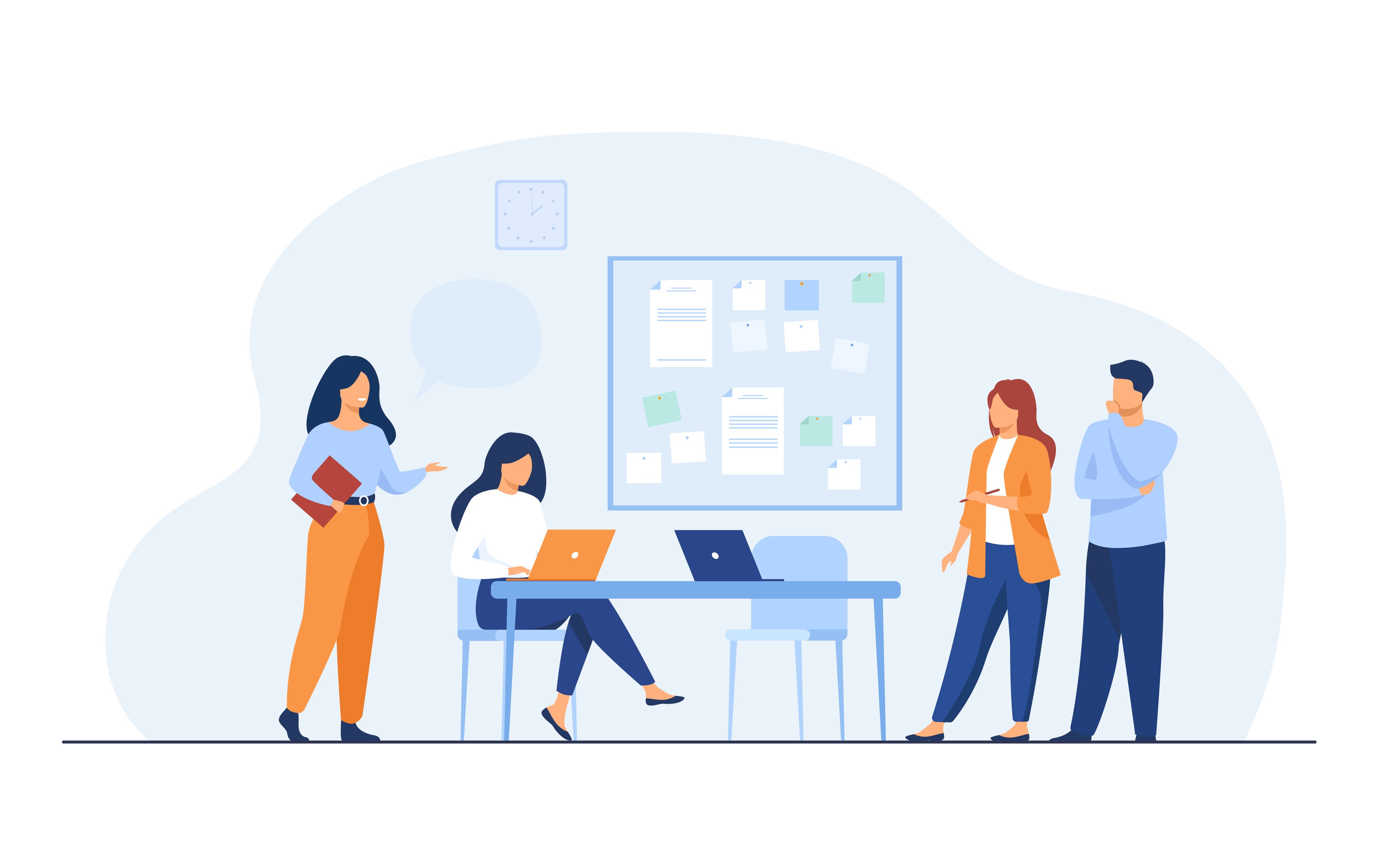 3. Keep your end-user in mind
Early sessions with different practice groups, business users or departments will make it easier to achieve a smoother transition. When users feel they have been included from the start of a project they are relevant to, the organisation is rewarded in the long run.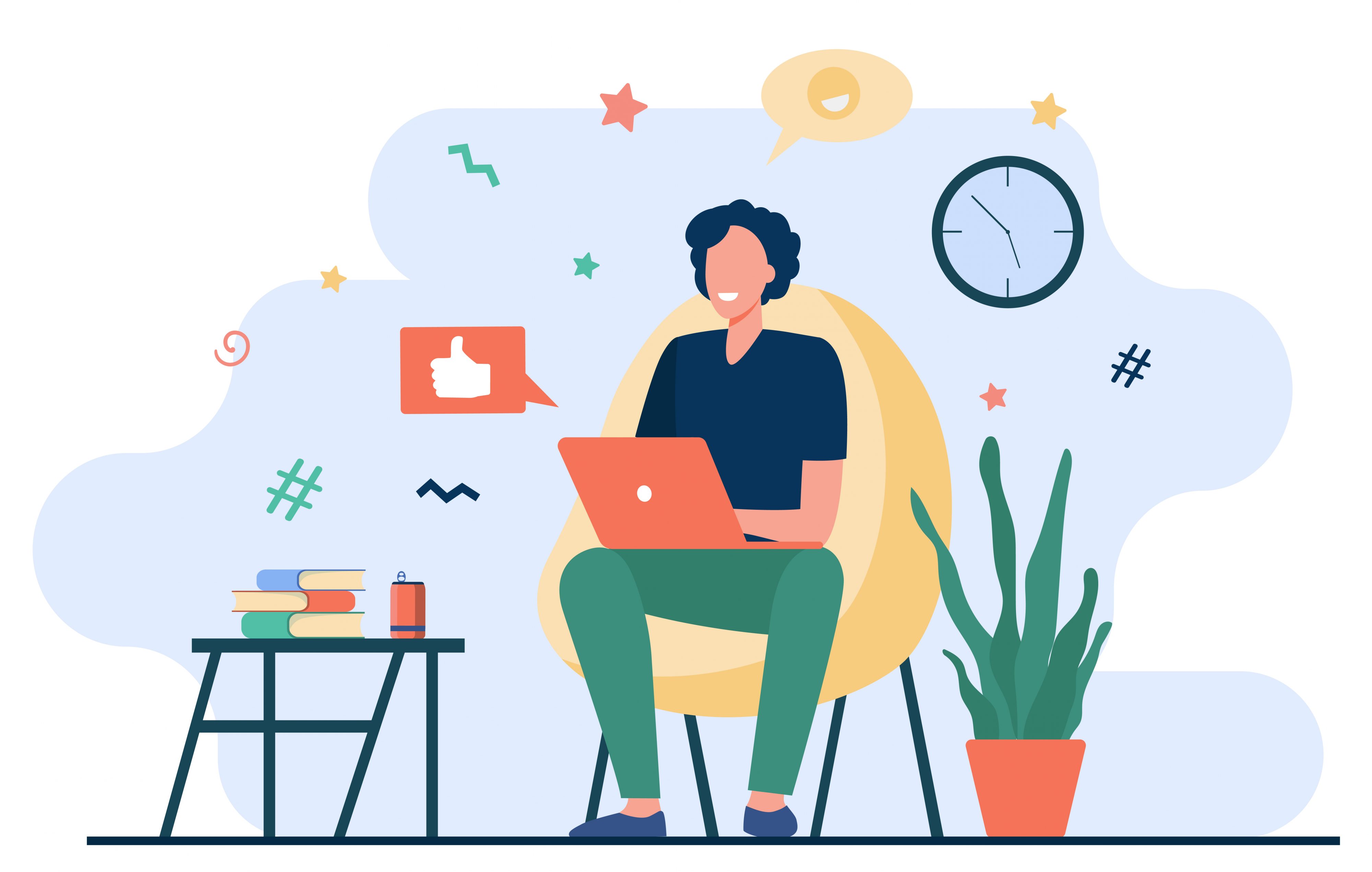 4. Content is key
Create helpful guidance materials for your users. Using various forms of media helps to engage a broad variety of different learners. In our experience, summarised "one-pagers" and instructional videos with voiceovers work best. At Avvoka, we have a wide range of training materials to help with the onboarding process. We have catered our content for both our Avvoka Academy attendees as well as our clients.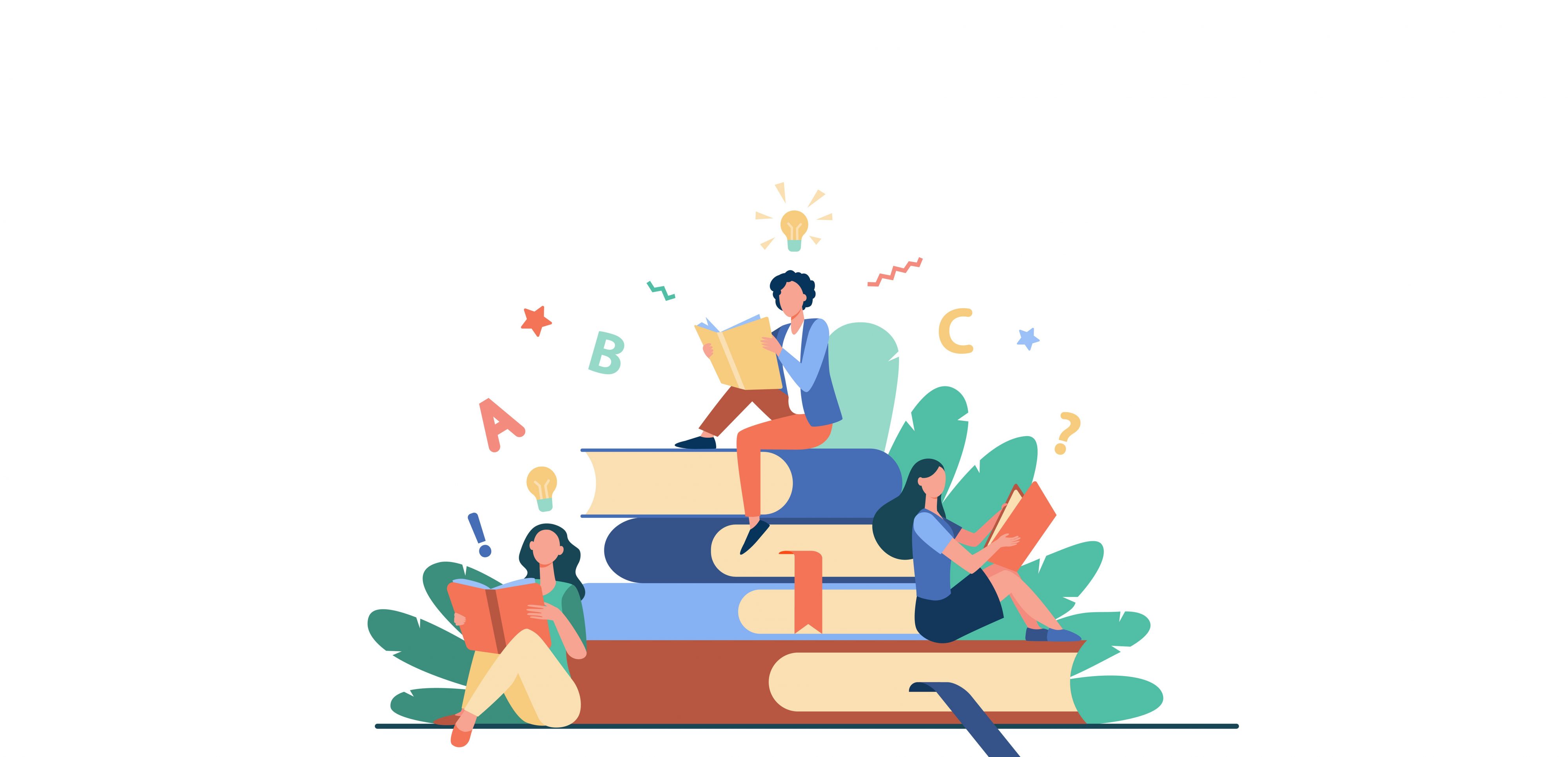 5. Build a network of champions
These people will act as your "super-users" in various parts of the business. Ensuring that different units of the business have specialists who are well versed with the new software creates an environment where users can confidently use the software backed with a strong support system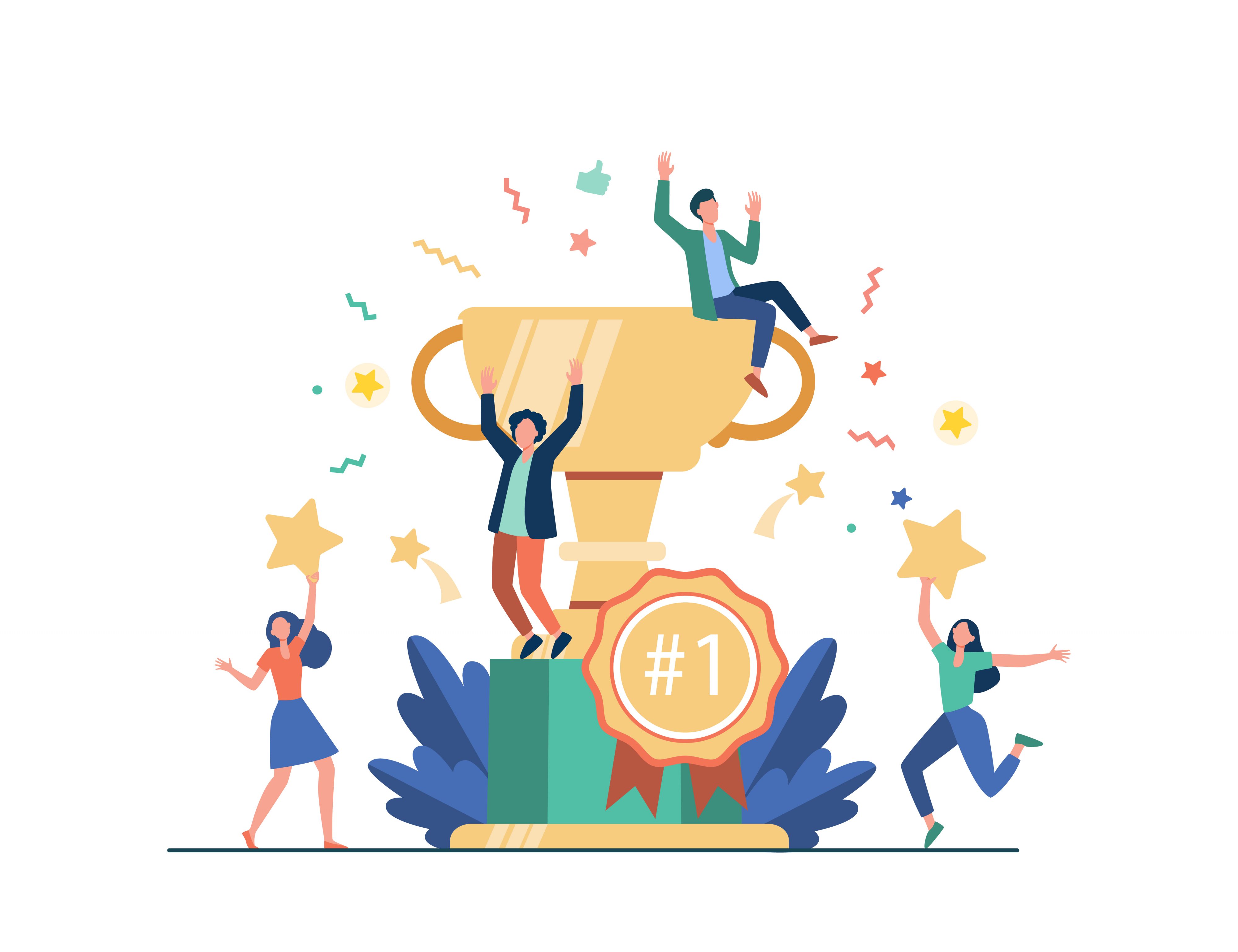 6. Establish your success criteria
Have clear KPIs to measure the success of your new product. For example, how much faster does the new software compare to your manual process? If these performance indicators are not recorded in advance, it will be impossible to assess the performance of your new product and hence the value it is supposed to bring to the organisation.
Benchmarks and comparisons serve as hard evidence that will inspire other people within your business to adopt the new software you've chosen. Success brings success!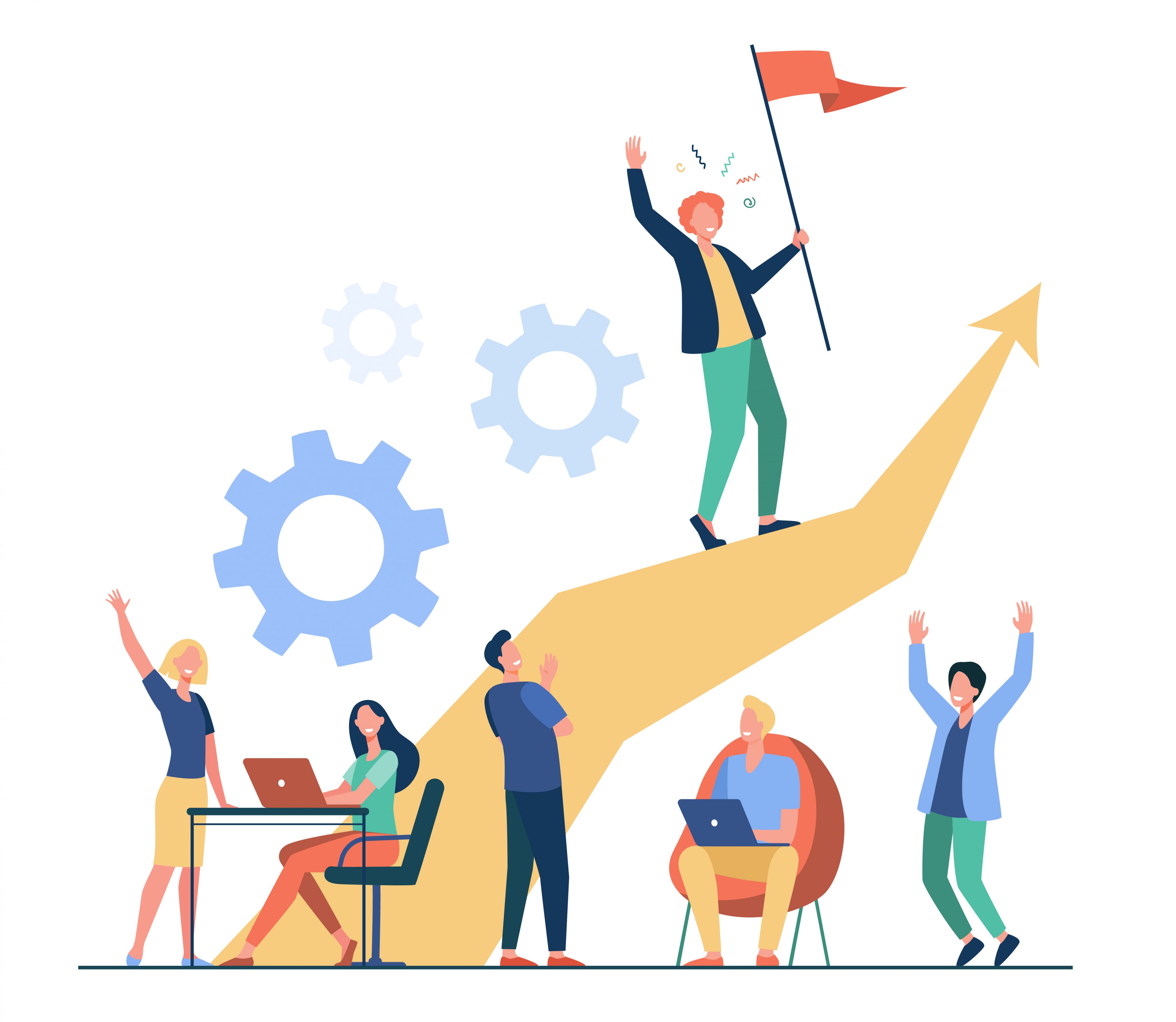 7. Set clear objectives and milestones
We all get caught up with day-to-day tasks. We recommend that you set practical but firm deadlines which force your users to put time aside and try something other than their typical daily tasks. Setting effective targets is essential in a pilot or proof-of-concept process. Your colleagues need to get familiar with the new product and start adopting it in their usual workflow.
The stress of delivering other projects often frustrates the testing and adoption of new technology. But if you send out early emails and hold briefing calls/meetings to educate people on the project and timelines, your project will be more likely to succeed.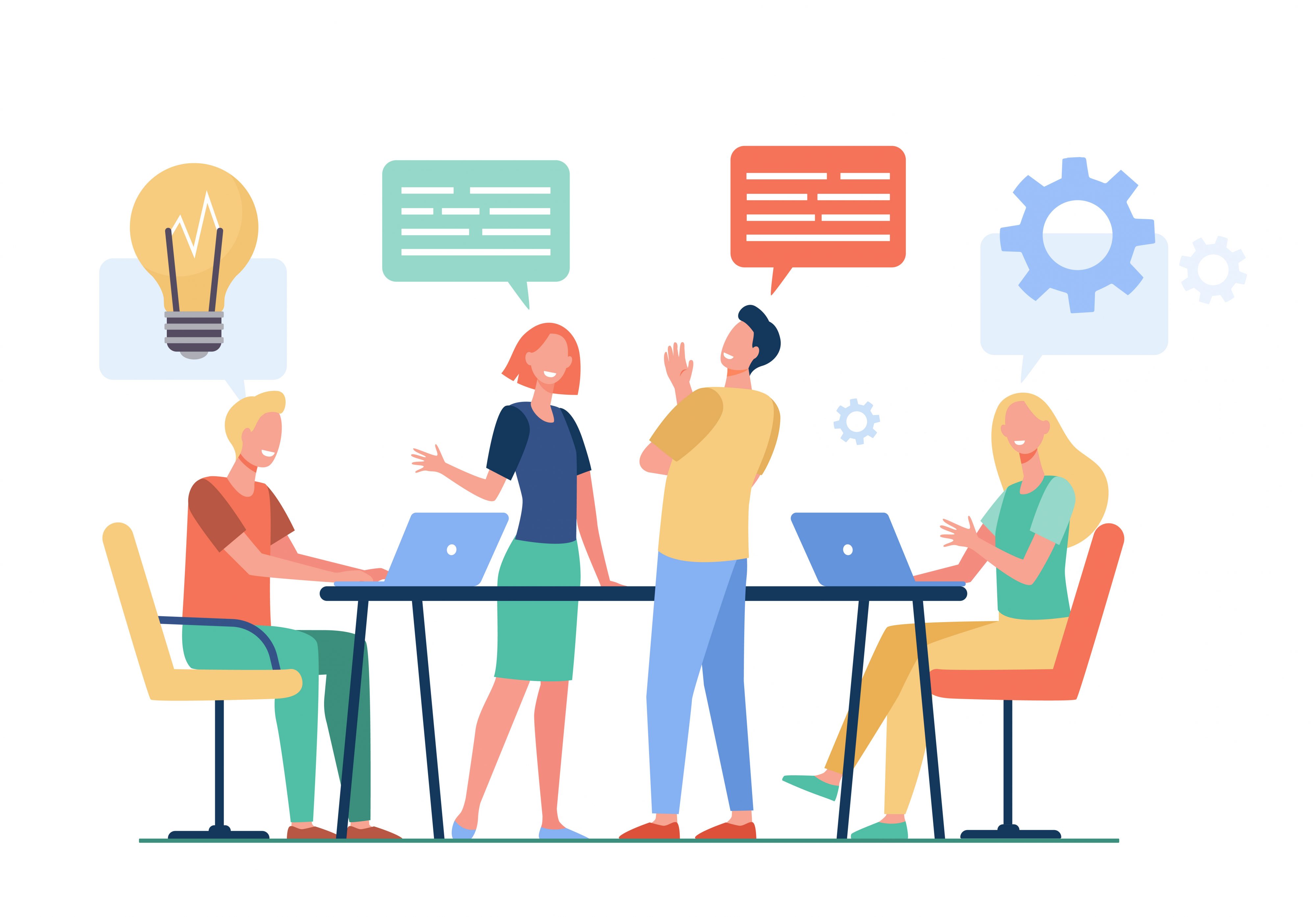 8. Metrics and follow-up
Metrics offer a good insight into your project's progress and serve as a backbone to your business case. Does your software have a "dashboard" to view who is using the software and who is not logging in at all or engaging with it? Tracking engagement is not a finger-pointing exercise, but it is a way for you to spot and train people who may be lagging behind. In our experience, follow-up sessions or drop-in clinics allow users who may not have had the best experience initially to get a better grip with the technology in a reliable environment.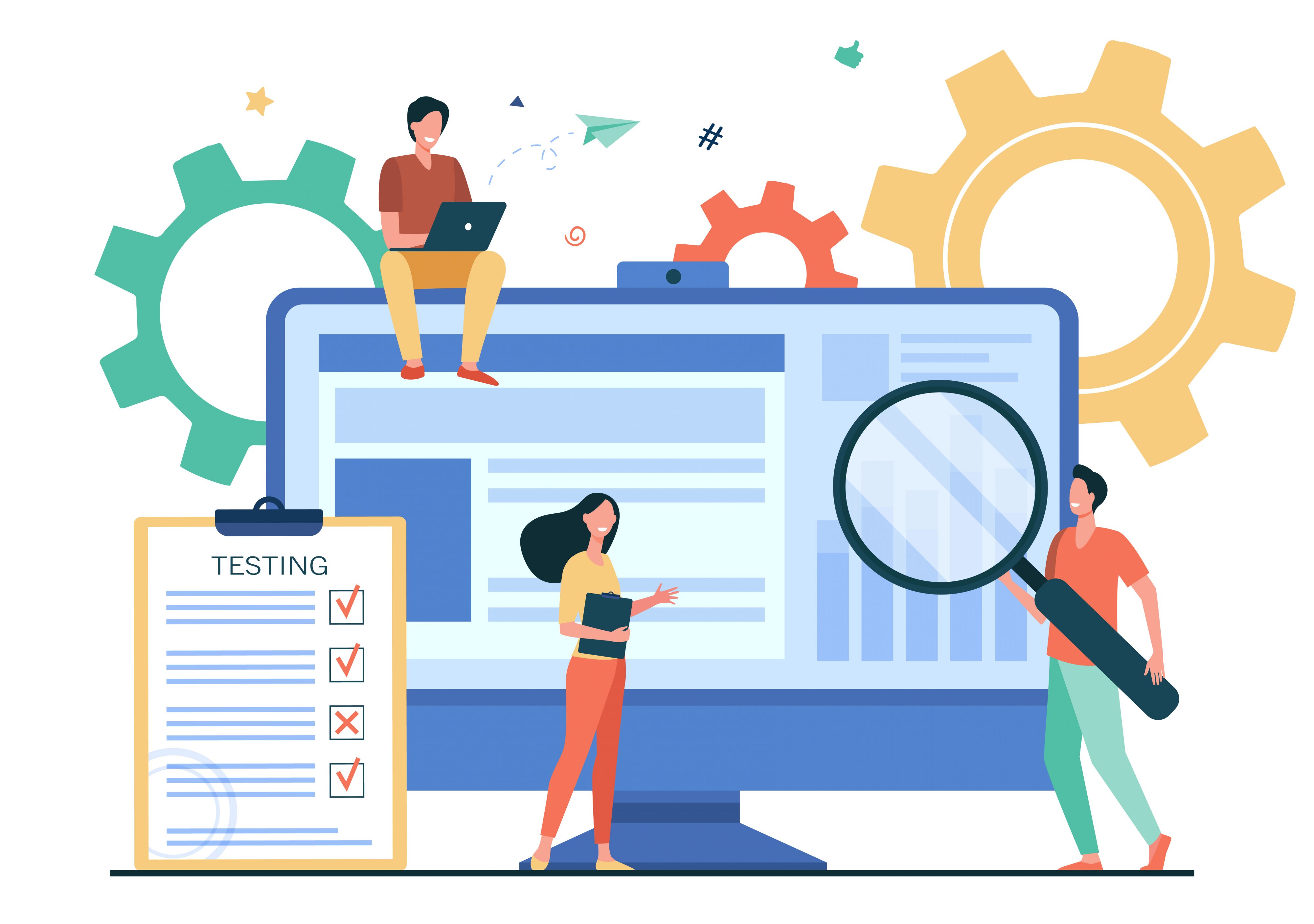 9. Everybody loves rewards
Generally, adopters of a product with great user experience will become advocates of the same. We recommend rewarding these early adopters to incentivise those that have not had a shot yet. Company or business-unit wide "shout-outs", greater responsibility, or even "hall-of-fame" programmes that visibly reward those using the new tools and showcasing their personal wins are great approaches to incentivise users to continue using new tech.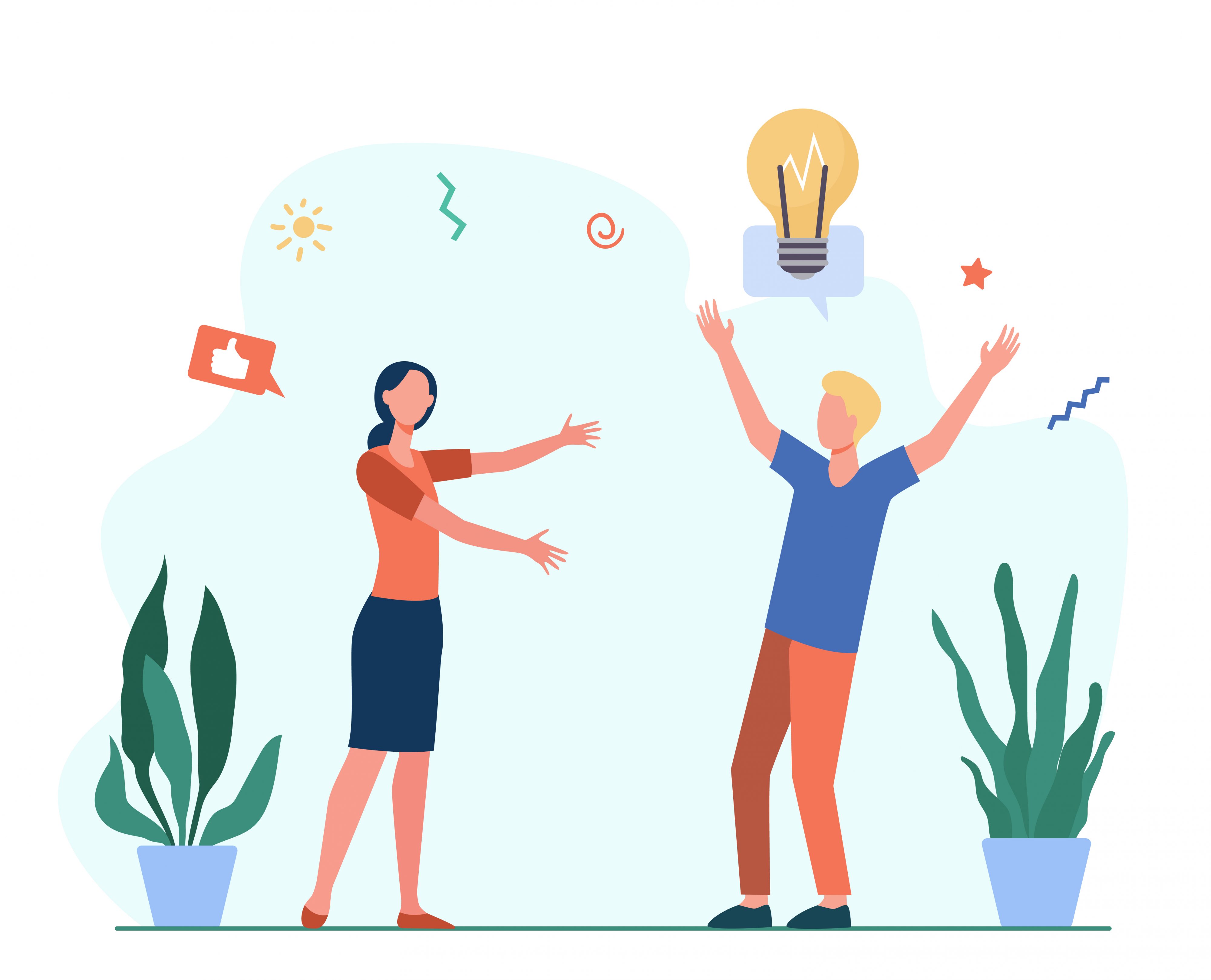 10. Be ready to resolve any obstacles
Like all organisations, conflicts and blockers often arise. Barriers to adoption must be resolved early, during the proof-of-concept or feedback phase. Will resistant users require more targeted and personalised training? Would it be worth checking in with users in different business units at regular intervals? Who needs to be reassured, convinced, or involved? These are critical questions that need to be addressed regularly to ensure that the adoption of any new tool is optimised.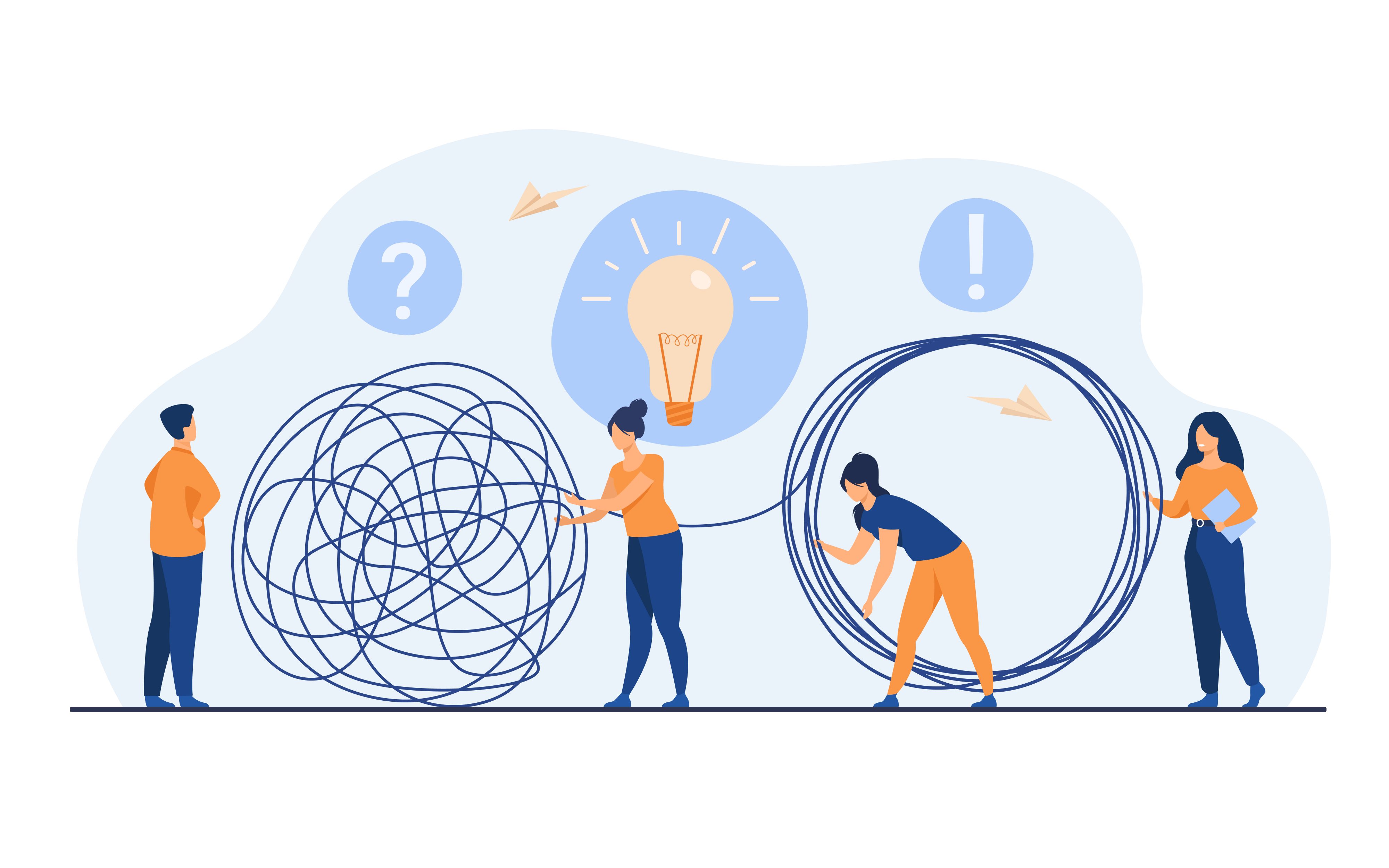 Continuous improvement
Once you've launched your chosen software and ensured adoption, you will probably wonder what is next and how to keep it all going. Below are three expert tips that will guarantee that you regularly improve, hone, and tweak your process to assure you get the most out of what you've invested: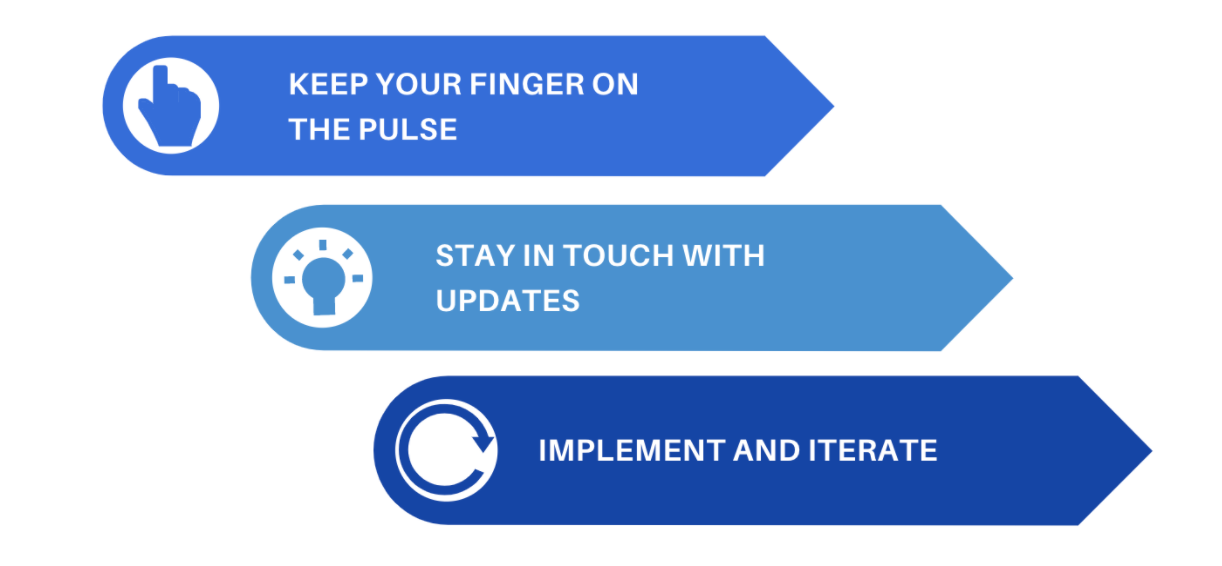 Keep your finger on the pulse: Periodic catch-ups, webinars and check-ins, especially with end-users and their direct managers are essential to keep up-to-date with how stakeholders feel about the new product. Being alert will help you evaluate any bottlenecks or gaps in understanding and deciding whether any revisions to the current process is needed.
Stay in touch with updates: Technology evolves quickly. By staying up to date with the latest trends and software updates, you can continue to evaluate the company's needs against what the tool provides.
Implement and iterate: Once you have completed the previous steps, you should have a clearer understanding of how your team feels about the tool you have implemented. Through the strategic deployment of changes to your process, and identifying any blocks or bottlenecks, you will find the perfect fit for continuous improvement. It is also important to keep iterating and adapting your process to suit your business' shifting needs.
Interested to know more about document automation? Then check out our ultimate guide, which contains everything you need to know about document automation, planning and executing a document automation project, and how document automation can help your business work more efficiently and get to "yes" faster.
Read more from Avvoka:
By: Macarena Valenzuela